Two ways to register: via the links below OR print, complete, and mail this application to us.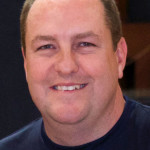 I am proud to invite you to attend the 20th annual Brandy Perryman Shooting Camp. I am excited to once again pass on the basketball techniques and fundamentals that I was taught at a young age; the same techniques that enabled me to become University of Texas' all-time leader in free throw shooting and fifth best three-point shooter. Our camps are coached by top high school and college coaches and former players. Our camps are conveniently located in Austin and surrounding areas. Early Bird Pricing for our summer Camps is $225 per camp attendee until May 31st. After May 31st,  regular tuition is $245.
BPSC 2017 Winter Camp Dates Coming Soon!